Your guide to protecting your rental property in Ventura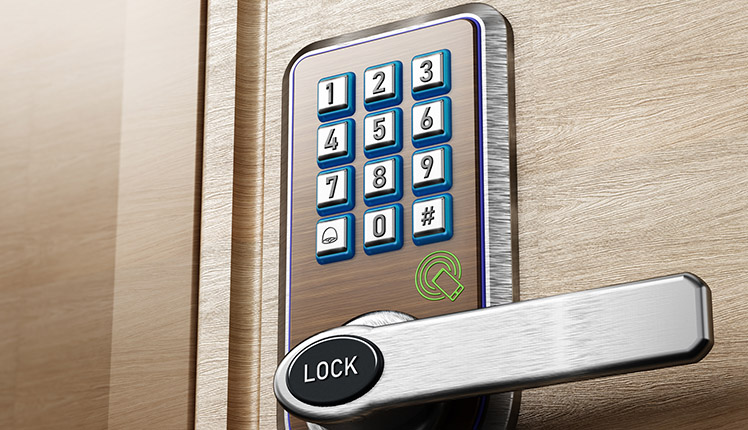 Regardless of whether you lease out the family lake house or have numerous Airbnbs, you may find it challenging to protect your rental properties in Ventura. If you have a steady influx of renters, it's simple to lose a key at checkout or realize that you're no longer in possession of a valuable belonging. In addition, what would you do when there's a fire or flood at the property while it's being leased?
From enhanced locks to completely automated home security packages, here's a quick guide on how to protect your Airbnb in Ventura.
Say goodbye to traditional keys when you use smart door locks
When a renter moves on, they may return all keys for the following inhabitant. On the other hand, if they grabbed or secretly made copies of a key, they would be able to sneak back in at a later time. Of course, you might change the locks when a key goes missing, but that takes time and money.
Fortunately, you are now able to install smart door locks that work along with your home's security to counter these concerns. You can then provide each renter their own unique entry code. When your occupants check out, don't worry about the key exchange. All you need to do is program the temporary code to deactivate after they exit. If past occupants reappear and try their prior entry code on the door, you will be warned with a notification on your smartphone.
Home automation makes vacant units appear to be inhabited
Of course, you hope that your Ventura rental property will have a steady flow of renters, but that isn't likely to always be possible. However, you need to make it appear that people are present so your place isn't targeted by prowlers. Incorporating a security system with home automation affords you the opportunity to take advantage of smart lights, motion detection devices, and video cameras that make your lodging seem inhabited.
Begin by setting your smart lighting to come on at particular times of the night. You will also set your security app to warn you if your exterior cameras notice someone prowling in the dark or walking toward your main entrance. You then are able to use the 2-way talk feature so they know you can see them or program your lighting to automatically illuminate when a camera or motion sensor uncovers questionable movement.
Protect your Ventura rental property with around-the-clock monitoring
Your occupants will have more peace of mind if they have protection against burglars, particularly when Ventura is unfamiliar territory. If a robber makes an effort to break in, your home security system will not only initiate the alarm siren but will also alert your 24/7 monitoring team. Now, no matter where you are, help will be on its way. Your monitoring experts will even act as your authorized go-between and patch you in as soon as you're free.
Along with home invasions, your monitoring center can link to fire alarms, flood sensors, and carbon monoxide detectors. It can be upsetting for your renter if flooding occurs or a fire erupts. Not only will you get a phone alert that an urgent situation has happened, but the monitoring agent is also able to arrange for emergency services while you're in transit.
Get started with your new home security system in Ventura
Protect your Ventura rental property with a home security system. Fortunately, Vivint provides popular choices like smart lights, smart door locks, and around-the-clock monitoring. Contact us today and our security specialists will design a package that's ideal for your property. Phone (805) 590-5999 or complete the form to begin!
Areas Served Around Ventura By Smart Security Specialists Your Local Vivint Authorized Dealer